10 Tips on how to get into BDSM, even in a pandemic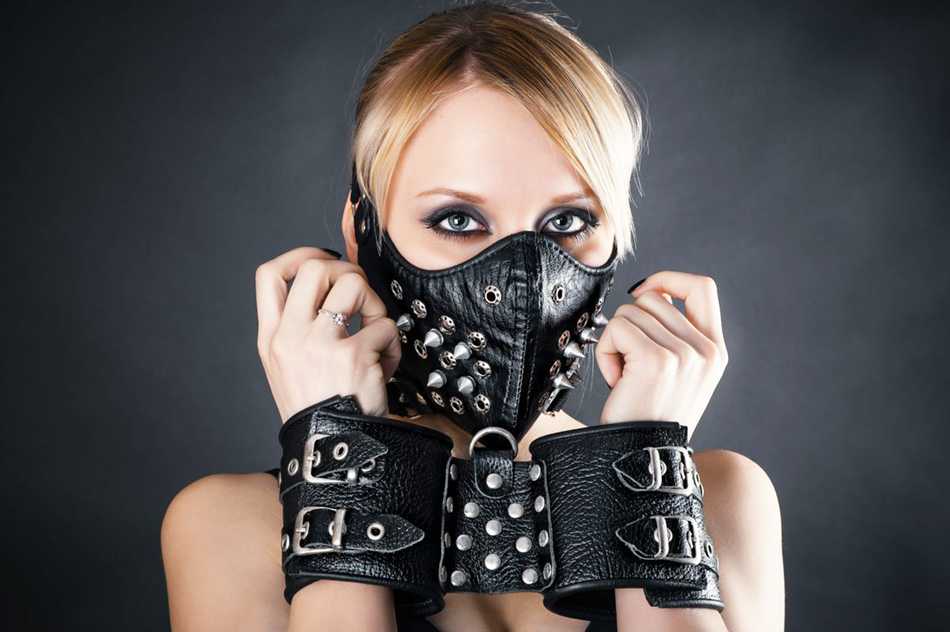 BDSM can add a lot of excitement to your relationship and bring you closer to your partner because it requires a lot of trust between the two of you while you explore new and often taboo fantasies. You can start being kinky at any time, even during a pandemic, because you can ease into it by talking about what you want to try and watching porn together before moving on to more physical activities. You can even buy sex toys online to enhance the experience and once the pandemic is over you and your partner can take things further by going to clubs that cater to bondage.
1) Talk about what BDSM activities you want to explore
2) Discuss and agree on boundaries

Boundaries may change based on the activity you're doing because of your comfort level with it so talk about general boundaries and boundaries for specific activities. Both of you need to agree to respect the boundaries and also choose a safe word that is easy to say and remember. The first thing you do when you actually engage in kinky sex is quickly go over boundaries again so there's no misunderstandings.
3) Watch amateur BDSM porn
Professional porn is edited to look as sleek and sexy as possible but this can give you the wrong idea about what bondage is really like. To get a more realistic idea of what to expect you should watch BDSM porn which is done by amateurs. They're filming because they're exhibitionists who want to show off their lifestyle, not because they want to look perfect and have you spend money buying their porn so there's going to be awkward moments and times when things are slow or not as rough as you thought they would be. These moments are going to happen to you and amateur porn will let you know what kinky sex may be like for you and your partner.
4) Try being submissive and dominant
You probably have an idea of the role you'd like to take during BDSM, whether it's being submissive or dominant but you should try being both of them. You don't have to do it often but trying it a couple of times can make a big difference to how you treat kinky sex. By trying both roles it can help you see things from your partner's point of view and help you become more understanding and helpful towards your partner when you're in your regular role.
5) Remember to check in with each other
Emotions are running high when you're engaging in BDSM because it's an intense experience, it can involve a lot of pain and you're vulnerable. You need to stay in control and make sure you check in with your partner to make sure they're okay and that you don't need to top, slow down or try something else. This may seem like it'll ruin the mood but it's necessary to do so that it's enjoyable for both of you.
6) Try roleplaying
You can ease into BDSM by trying roleplaying first because you can do this with or without toys and thinking about it as just a one-time roleplay instead of a new direction for your sex life can take some of the pressure off. You can be a sex slave for one hour or pretend to be a strong, dominant man who's just met your partner and order her to do as you please. This should be fun and is a time for both of you to play around to see what parts of bondage you're comfortable with.
7) Learn about safe bondage
Bondage needs to be done in the right way otherwise you can injure yourself or your partner. You need to learn the safe way to do this and practice before getting into any kind of heavy bondage play. You can learn safe BDSM practices online by watching tutorial videos or reading articles by people who are familiar with these activities. As you practice with kinky acts you need to talk to your partner about how it feels physically and mentally so you don't push them too much.
8) Use 'gentle' toys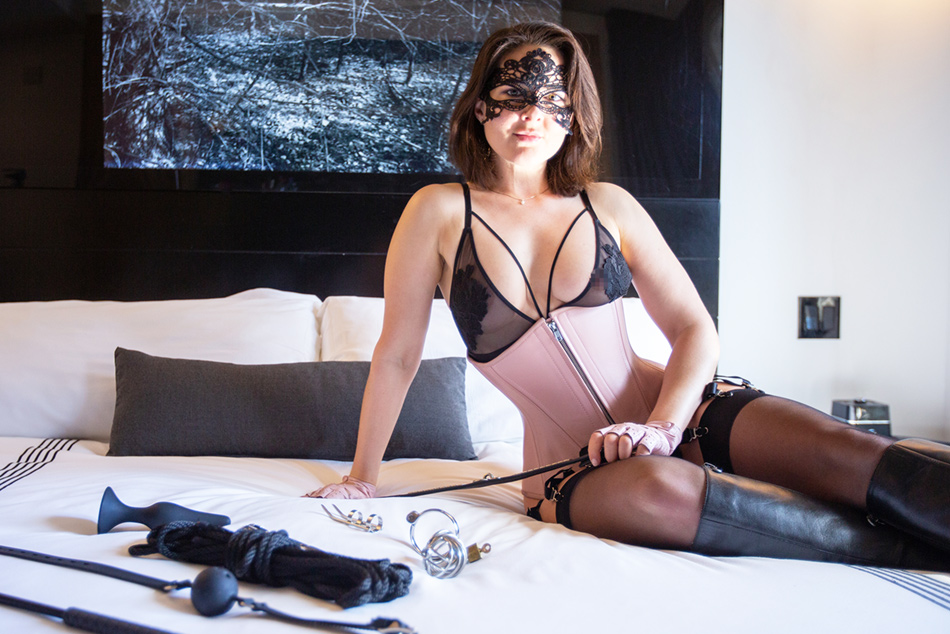 A lot of people think of lots of pain when they think of BDSM but there's more to it than that; it's can also mental and emotional sensations or mild pain. The idea of lots of pain can be scary and you can hurt your partner if you start too roughly so when you're using toys you should use gentle ones to test how much they can handle. You can use blindfolds and handcuffs for light spanking then move on to paddles if they can tolerate it.
9) Don't forget about erogenous zones
Pleasure goes well with pain so don't forget about your partner's erogenous zones including their nipples, neck, lips and genitals. Taking time on these areas will heighten their sensitivity and arousal which will make what you do to them more intense. You can use your mouth, tongue or fingers to do this or toys that can tease them such as ticklers, nipple clamps or a Wartenburg Wheel. Touch all of their erogenous zones during kinky play so it drives them wild.
10) Do aftercare
Aftercare must be done after a BDSM session, no matter how gentle it was because this is when your partner is coming down from an intense time and is going to feel shaky and out of it. The dominant one will take care of the submissive by doing a variety of things to comfort them, like holding them, talking to them or cleaning any wounds they have. It's a quiet, safe and loving period of time for both of you and isn't something that can be rushed.

Latest posts by Emily Scott
(see all)